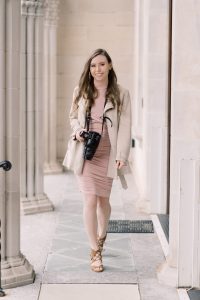 About Me
My name is Sindy and I specialize in intimate portraiture and boudoir photography in the Richmond area. As I sat down to write this, I almost fell into the same trap that we face everyday as women – comparing ourselves to others. In a social media-driven world, there is more pressure than ever to be the perfect, well, everything. I want to be raw and real with you. As someone that has battled with her own body image issues, I can honestly say that self love is not just a destination, it is a long and winding journey. Sometimes the first step of that journey is just accepting yourself exactly as you are in this moment.
Boudoir photography is such a strong passion of mine because I get to unravel women's insecurities and help them to view themselves through a new perspective. I have heard every excuse that women use to delay or even deny themselves a session but I am here to tell you that no matter your size, shape, skin tone, age, etc. – you are enough and you deserve to love your body. My purpose as a boudoir photographer is to meet you wherever you are on your self-love journey and make you feel like the work of art that you are.
To me, there is nothing more profoundly fulfilling than showing women from all walks of life that they are beautiful in their own individual, unique way.